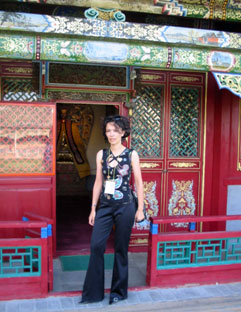 Chiara, after classical studies obtains a certificate as a correspondent interpreter and translator in foreign languages (French and English).
Later, she also gets a qualification as a professional educator (social work). She likes sports like horse riding, skiing and gym fitness.
Chiara travelled in many European and extra European countries with her family and followed her father in his business travels, thus taking part on many occasions into international Fairs such as Tax Free World Exhibition of Cannes and IAADFS of Orlando.
She has now has a full time role in Mongolia Discovery and takes care of Mongolian exports and especially of tourism, where she is planning to act as a tour leader.